Posted:
April 6th, 2012 |
Author:
Chérie
|
Filed under:
Uncategorized
|
Comments Off
In April, two years ago, I was dealt a card of 'forever change' in the game of life. A doctor told me, as compassionately as possible, that I did indeed have breast cancer. I didn't change cancer, but it sure forever changed me.
Some of the changes were rough to go through, but most of them have ended up being beautiful. If anything, cancer inspired me to re-embrace what I believe is our prime directive in life …
Do your best to put something positive back into the collective good,
while doing your best to cause no intentional harm.
~ Chérie
We all know that the only constant in the Universe is change. It's inevitable. It happens every second of every day. And as I listen to the world around me, it seems that this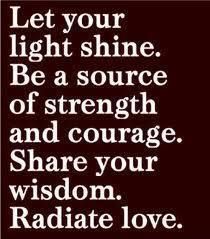 particular April continues to be a month of forever changes. Not just for myself, but for other people as well.
This April started with a huge change and an ending. It will also close with a huge change and an ending.
We are forever changed: On April Fools Day, a nearly decade long entity of "we" — what is created when two people combine their energies, in a relationship — that I was blessed to be in, came to a final end. As much as that "we" changed my entire life, it's ending will too. The love that was present in that "we" will forever echo in my heart and soul with love and thankfulness.
She is forever changed: A friend of mine, who has bravely survived the ravages of chemotherapy for her breast cancer, now grapples with a forever change in one of her parent's health. She is beginning the process of saying goodbye to her father that was always as "strong as an ox and neater than a pin, because of Alzheimer's, be weak and like a child."
When offering her a hug, with her usual bravery, she stated, "It's life, but it sure is hard to swallow sometimes."
The only comfort that felt worthy of offering her was to say, "It sure can be. Thankfully your father will have you there, caring for him with compassion, patience and respect — because of your character as a person, and, because you bravely fought and beat a horrid disease. Sometimes even the blessings are hard to swallow … But, at least they're there, if we're strong enough to embrace them."
They are forever changed: Someone that I dearly, dearly love lost a family member this month. Their brother's life was tragically ended by the hand of another man. Everyone's life, in an instant, has now forever been changed.
In the midst of their trauma I saw them face a forever change. They honored a man who was a son, a dad, a brother, an uncle … with dignity and love.
He once was a peaceful soul that had fallen prey to substance abuse. The family didn't gloss over the affect of the last few years of his addictive behavior.  They faced it honestly, and then, chose to forgive him. They came together, and grieved together, from a place of love, for the man that he once was.
The journey is forever changed: I have another ending, towards the end of this month, that will forever change my life. I will see my plastic surgeon, and his staff, for the very last time.
The "oreo" tattooing follow-up visit will be my official last medical event related to my breast cancer journey.  And, to say the least, it's been one long and interesting journey.
I have no idea how I feel about us all saying goodbye to each other. But, you can be darn toot'n sure I'll write about it!
If you could find it in your heart to help my friend's family with burying their brother with dignity, by contributing to his funeral expenses, they would greatly appreciate it. Please visit his memorial web site for more details.
James DeWitt Memorial Fund

---