Posted:
March 23rd, 2012 |
Author:
Chérie
|
Filed under:
Uncategorized
|
Comments Off
My previous post, "Technology Sabbatical,"  was the very last time I had anything to do with the internet for several days. Unplugging from the internet, television,  texting, reading and any miscellaneous music listening (unless to aid creativity), well, for the most part was hell. At least for the first couple of days.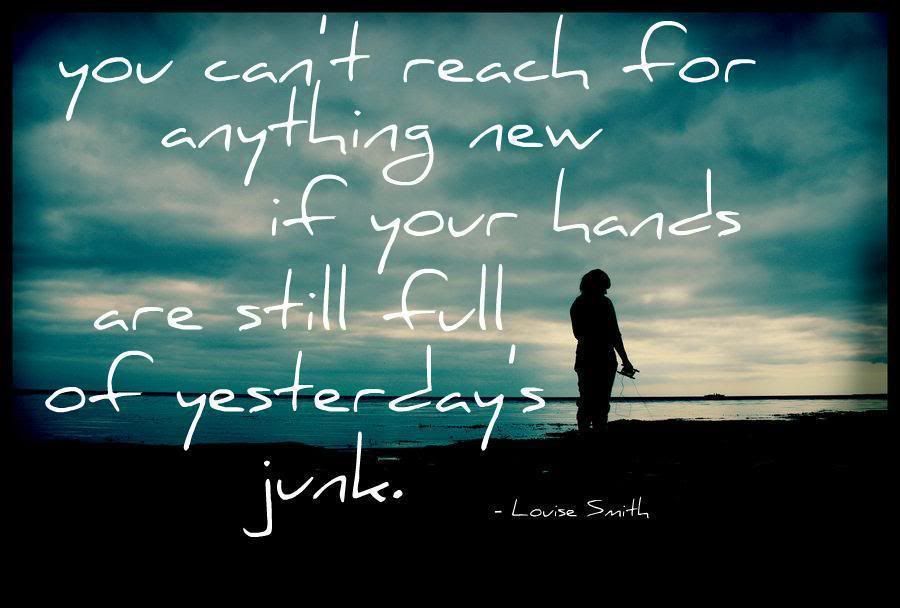 Shelly decided to join Liberty and I on this technology sabbatical. After the third day, I cheated and texted Shelly, "THIS SUCKS!" Her reply? Let's just say it was full of made-up colorful words. We each had some rough spots, as well as some epiphanies. Some about our creative processes and some about life in general.
All-in-all, I had two epiphanies … A technologically stripped down world is a far more peaceful world. When you take a step back from all the noise and distractions, the junk of the modern world, you begin to hear and feel your inner voice more clearly.
The other one was that I can't fix everything. This painful realization came about during an abstract painting fiasco. After the third session of literally hosing down the frenetic mess of a painting in the bathtub, I broke down and cried.
Objectively I knew it was just a stupid painting. But emotionally I realized, with the help of my heart-sisters, that this was like a huge air bubble working it's way to the top of a spaghetti sauce pot. It was my bubble of sorrow, for not being able to fix key relationships throughout my life that needed to surface and pop. It needed to be mourned. Emotionally, not logically. So, I did just that.
I scrubbed off all of the "trying to fix it" layers of paint, down to the original frenetic mess and left it be. The painting felt happy. I felt relieved. It hangs on my wall as a reminder … I can't fix everything.
Since this assignment each of us have taken great strides in our creative endeavors. We also have each taken some bold steps in our personal lives. But Shelly and I are officially on a sabbatical from sabbaticals.
♦    ♦    ♦
My Bold Step
I love being on the back of a motorcycle. Getting to sit back, soak up the scenery while someone else safely drives is very relaxing to me. It makes for one to feel like a butterfly hanging onto a free ride. But life has changed, no backseat is available.
One could sit there and pine away for another backseat to appear. Or, one can make a bold move and manifest a front seat.
Being that I have serious Fibromyalgia and Chronic Fatigue concerns with my arms, I wasn't sure if I could ever actually drive a motorcycle. Now I have thrown into the mix my breast reconstruction compromised chest-wall muscles too. You'll never know if you don't try to find out. Right? Right.
Tuesday of this week my adorable hairdresser, Annie, at the Hair Saloon in East Windsor, told me about the Gengras Harley Davidson dealership advertising on the radio for their annual "Ladies Only Garage" event. When I got home I heard their ad, jotted down the number, called and signed up!
Last night, on a new moon, I found myself surrounded by 20-30 other female newbies and some seasoned female drivers. The staff and the drivers they had asked to come in and chat with us couldn't have been nicer. Very friendly, open and informative.
They divided us up into smaller groups and had us go to various sections and listen to a presentation on various aspects of motorcycling. They strongly encouraged us to ask questions. So, of course, I did.
After the sales manager, Bryan, thoroughly explained the various aspects of different features on a bike, I asked about my arm stamina issues. He explained how it's all in the type and position of the handle bars. Then he showed us some cool tricks on how to more easily mount, turn the front wheel and then position a bike for take-off.
We were about to move onto the accessory demonstration when I pulled aside one of the seasoned drivers. Her name was Linda. She's driven the same police type motorcycle since 1985. She had struck me as a no-nonsense kind of woman. I asked if I could quietly ask her some questions. Then I told her about my chest-wall muscle concerns due to breast cancer.
As our group moved on, she morphed into Mama Bear mode! "Bryan! Please come over here. Pull a bike out for her to sit on, let her see if she can turn the wheel." He hopped to it, and fast!
I shared with him what I had told Linda. She had him pull out several different bikes for me to sit on and had me test turning the front wheel, getting the bike to stand up with my hips and thighs.
"Because life is too short to wait for another backseat."

         ~ Chérie
As I fiddled with turning the wheel on a Sportster model, she looked down at my breasts and said, "They're beautiful!" I opened my outer shirt and looked down at them. I laughed and said, "Yes. Yes, they are. Aren't they?"
It turns out I'll probably do better without a heavily loaded front wheel — fender, extra lights. And, if I get the longer, lower angled handlebars I should do just fine. Yes, I'm ecstatic about this!
They showed us the difference of a driver's accessory needs versus a passenger's needs. Functionality is key. Turns out that Harley Davidson not only has a larger women's driver's line — they also now have what they call their "Pink Line." Any items with a pink tag, and pink on the item, 10% of the proceeds goes towards breast cancer research.
Then we moved onto a demonstration on how to pick up a fallen bike. I was the second one to try. Linda gave me a Mama Bear approving nod when I volunteered. As I squatted down on the floor and started to push the bike up with my butt, she informed the demonstrator, "Stand by her. She may need help, but let her do it." Turns out, I needed no help! I tweaked my back just a little bit, but I got the bike up all on my own.
Linda saw that the demonstration bike had just the type of handlebars she thought would be best for me. She had me sit on the bike to test it out. They were long and angled down. They were Goldilocks handlebars, juuust riiight.
They gave us each a gift bag full of all kinds of cool Harley Davidson doo-dads. They also let us get a picture taken on any bike on the showroom floor. Linda insisted I sit on one of the big honkers. When she pointed it out I gasped, "Linda! That thing is HUGE!" Her dead-pan reply was, "Not really. But do it for the picture."
When Mama Bear tells you to do something? We all did it, immediately. She was so kind. She told me where she worked and said to call her any time with any questions I might have. And she meant it.
Getting my own bike will probably be a year to two year journey. I have automobile mechanical obligations I have to get done before I can even afford to take the motorcycle driving safety course. After that, it will be a long time of saving up funds to buy my own bike. But it'll be worth it.
Because now, when I hear a bike rumble on by? When that distinctive rumble stirs up a longing and restlessness in my soul? I'll now know that I'm already on my way to a front seat.

---