Posted:
September 19th, 2010 |
Author:
Chérie
|
Filed under:
Uncategorized
|
Comments Off
Well folks, last Friday I got handed another Universal Doodyball to deal with …Time to fight back with Chocolate Mousse Moments though!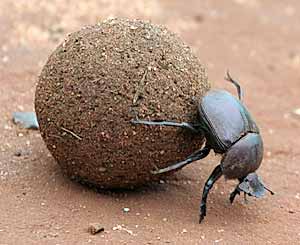 A Universal Doodyball???
First, the news of the new Universal Doodyball. For those of you following the blog, you'll might recall that during my pre-op physical for the lumpectomy, my blood pressure numbers became a serious issue. So much so, the doctor put me on blood pressure medicine. I've always consistently had great blood pressure numbers, we contributed the jump in numbers to the stress from dealing with the breast cancer.
I took the blood pressure meds a week before the lumpectomy and three weeks after it. I figured, issue done and over with. Then (I'll spare you the gross details) I started seeing fresh blood from places fresh blood, when and where it shouldn't be seen coming from.
Upon calling my PCP's office quarterback, C4 (for Calm, Cool, Collected Chick [another office quarterback that I just adore. Always professional, polite, and compassionate]) she asked, "So, what's up?" I told her I was embarrassed to tell her, "Well, C4? It's kinda gross stuff, but here's what's wrong …" She laughed and said, "Oh that's nothing! That's not gross at all, Chérie! You should hear some of the really nasty stuff I usually get to hear over the phone."

Our tea party & homemade hats this summer.
Dr M got to hear all my "lovely" blood details. She got a VERY serious look on her face upon taking my blood pressure. In her usual softly spoken Russian accent she said, "This is not good, Chérie. You're 190/94 and you're bleeding. Your vascular system is in danger."
After looking through my records we saw that my blood pressure had began to rise a bit after starting the Savella. But nothing to have been of much concern about. Then, after the cancer news hit, we could clearly see where the spike to the higher numbers started taking place.
We looked each other in the eye, she knew that I knew what she was about to say. She said, "I'm sorry. I really am. The Savella has helped you get back so much quality of life. And of all times, this is especially when you need that." As I fought back tears, I said, "I'm going to have to stop taking it now, aren't I?" She sadly shook her head yes.

Stopping for BBQ in Jamaica, VT
Tough broad me broke down in tears. I apologized for crying, she said, "No need to apologize" and handed me a box of tissues. We talked about how much danger my body was really in. With numbers this consistently high, even on blood pressure medicine, I'd turned into a walking time-bomb for a stroke or a heart attack. The combination of the side-effect of the Savella, along with the cancer stress is too much for my vascular system to handle. The high numbers and then the bleeding was my body's way of warning me.
So, our plan of attack is to wean me off of the Savella over the next two weeks and then after a third week we will take my blood pressure again and see where it's at — see if we need to put me on blood pressure meds at least until after the mastectomy surgery is done. After the major stresses of the surgery are over with we will see if my blood pressure will go down enough again for me to be able to go back onto the Savella again. Dr. M ended our office visit with a huge hug.
Blunt reality, weaning me off of the Savella will have my body feeling like I've been slammed into a full-blown fibro flare up — Just like it did when the insurance company first refused to cover the Savella, after I had been on it for a month with a starter pack, until after I tried Cymbalta to prove that it would fail. Unfortunately this time the full blown fibro effect from going off of the Savella will be happening right when the mastectomy stuff will be going into full gear.
Billy Boy having fun in the pots 'n pan cabinet
This is indeed a very large Universal Doodyball to deal with, at the worst time possible. This is because it'll be a significant loss of daily quality of life for me — my daily pain levels will increase greatly, I'll have to go back to taking a lot more pain meds on a daily basis again; my stamina levels will diminish greatly again too; and, my ability to bounce back and heal after the mastectomy surgery stands a good chance of taking much longer now.
Yeah, having to go off of the Savella is a huge Universal Doodyball. But, the alternative, having a stroke or a heart attack? Well, that's kinda makes it all a big "duh" of a choice, doesn't it? To stay on the Savella isn't worth the price I'd pay for the benefits I've gotten out it so far.
So, I'll just have to mentally fight back against daily pain a little bit harder again and dig a little bit deeper to find the stamina to push myself to do the exercises the doctors will mandate that I'll have to do in order to heal properly. They are far better daily battles to endure than blowing out my vascular system.
But you know what? I am so blessed, so very, very blessed. I have a lot of prayers being said for me, a lot of love surrounding me and a lot of chocolate mousse moments to recall to maintain my flow of happiness! And, I'm alive!!


---